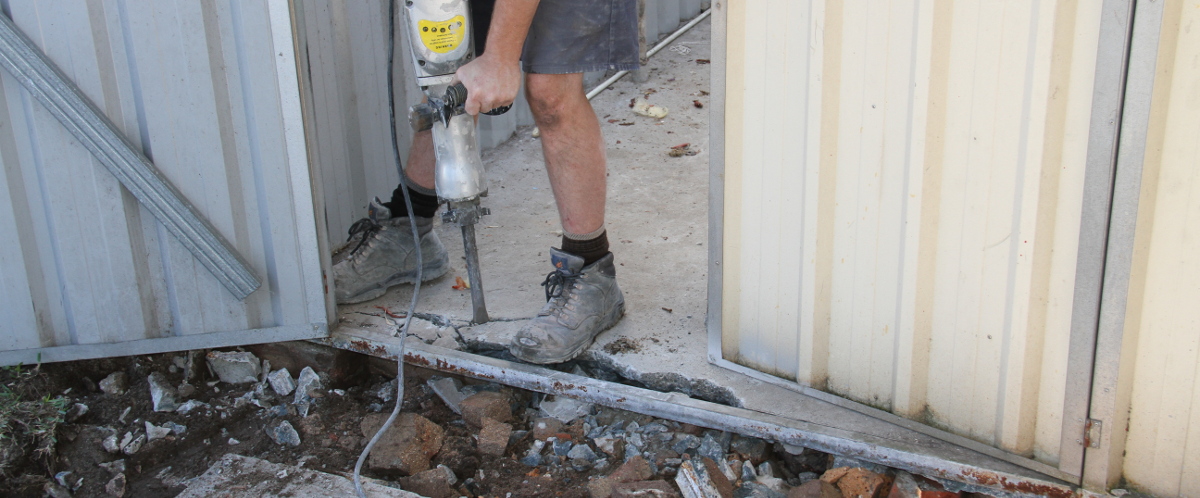 Concrete Removal Sydney - Concrete Demolition, Bursting & Crunching
Are you looking for a team who can execute well-planned and controlled concrete demolition? Look no further than Concrete Cutter. Operating 20 years, we are the specialist demolition contractor offering services throughout Sydney and the surroundings areas.
With many years of experience and our unmatched expertise, we can undertake any complex project of controlled demolition or dismantling of structures followed by a thorough inspection of the site and a consultation round with our experts.
Today demolition and concrete removal is different and more whether we work in a confined place of underground area. Since the implementation of our high quality standards, we are capable to provide excellent customer service such as garage demolition, a mobile home demolition, or a kitchen remodelling, environmental removal, or swimming pool removal. Our service is safe and cost effective since we deliver solutions for a wide array of materials: concrete, brick, wood for commercial and residential projects.
Concrete Bursting – Concrete Crunching
Concrete crunching employs a powerful hydraulic pincer jaw to crush concrete structure. The structure can be reduced to rubble in a noise free environment without dust, vibration, water and emissions.
Concrete bursting is a quiet and efficient method of controlled concrete demolition used to remove large concrete structures such as foundations, pillars, bearers and concrete walls.
Holes are drilled in the concrete structure and the burster head, which contains a number of pistons, is inserted. Hydraulic pressure is provided by a motor, powered by electricity, diesel or petrol. The build up of lateral forces against the inside of the holes induces cracks in the concrete. The cracking follows the plane of weakness created by the holes that were drilled previously. The process is repeated until the whole structure is fractured into smaller sections and ready for removal.