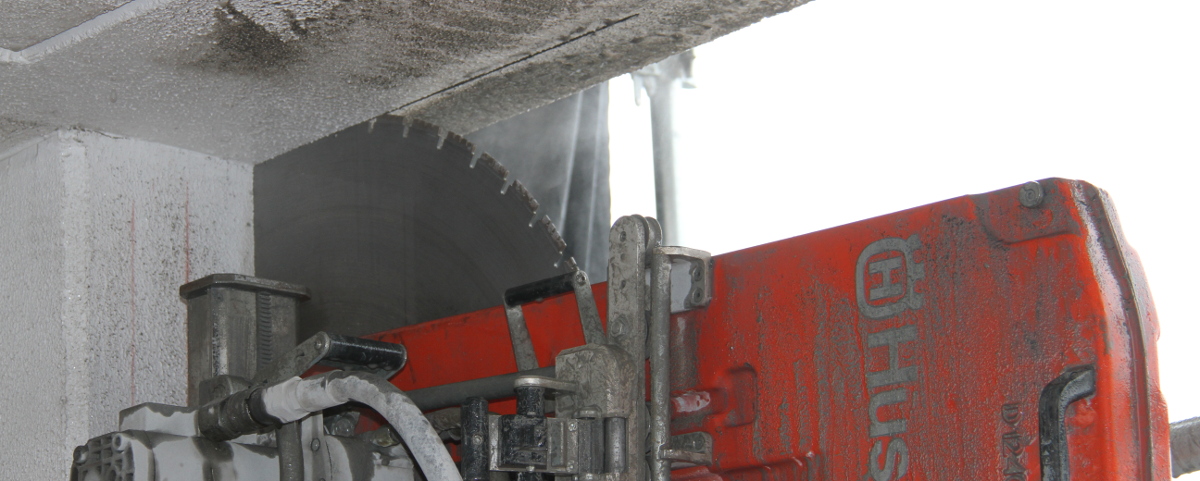 Concrete Sawing Sydney - Concrete Removal Sydney - Concrete Sawing Services
The Concrete Sawing is the most commonly used method to efficiently aid the removal and alteration of concrete.
Concrete sawing employs the use of a motor mounted on a rigid frame that is self-propelled and requires only one technician to operate. Also referred to as a flat saw, the Concrete saw is used to cut horizontally flat surfaces such as Concrete floors, suspended concrete floors, bridge decks, pavement and other hard surfaces.
Various power options including gas, diesel and electric, allow the use of the concrete saw in many any location. Gas and Diesel are the most common options used for applications outside. Electric options are available for indoor fume free service. When combined with our self-contained service truck as a power source, the electric saw can be used at any location.
Utilising wet-cut diamond blades up to 1200mm diameter, the slab saw is capable of cutting dust-free 600mm deep.
Concrete Removal Sydney
Concrete sawing is a cost effective, and time saving choice when used to provide sawing for expansion joints, removal of damaged pavement sections, to clean and repair random cracks, and isolation of slabs to remove concrete sections for demolition purposes.
Concrete Cutter specialises in residential, industrial and commercial concrete removal jobs. We have got the tools, training and experience to take on any domestic or commercial concrete removal. We give free quotes on all sizes of jobs. Our engagement ranges from taking away a few concrete pavers to removing whole front and back yards covered with concrete including swimming pools and suspended concrete decks. Priding ourselves on being environmentally friendly, we ensure that everything that can be recycled is recycled to the appropriate facility whether it be concrete, bricks or rubble.
Capabilities:
Producing fast cuts through a variety of surfaces.
Cutting concrete floors, roads, pavements (in fact any hard surface). Our wide range of floor saws we are able to cut to a depth of 600 mm.
We have diesel powered and 3 phase electric saws available.
The electric saws are usually used for internal work where any problems caused by fumes can be removed.