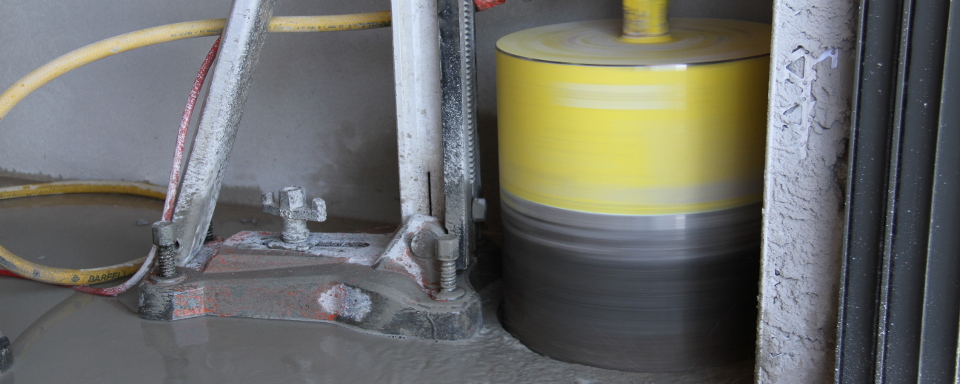 Core Drilling Sydney - Concrete Core Hole Drilling Services
This service is one of the most frequently required when it comes to creating holes of almost any diameter, especially openings for plumbing, electrical and routing cables. Core drilling is commonly very effective for creating holes in almost any diameter to hard reachable environments. We are specialist in Sydney when it comes to core drilling services, because we are fully dedicated to the final result, that's why we insist to deliver only satisfying results until the clients are 100% satisfied with the work output.
Our core drills and diamond bits can cut holes from 1/2″ to an unlimited diameter and depth when a circle wire saw is used in conjunction with a diamond core bit. Holes can be drilled level, plumb or on an angle either above or below ground or under water. Typical core drilling applications include walls, ceilings, roofs, bridges, tunnels, and road surfaces. They are also used for test core sampling of concrete and asphalt. Drilled holes are often used to route cables, conduit pipes, and wires through structures for renovations, demolition or new construction. Our diamond core drills are powered by electric, air, hydraulic and high-cycle electrical means.