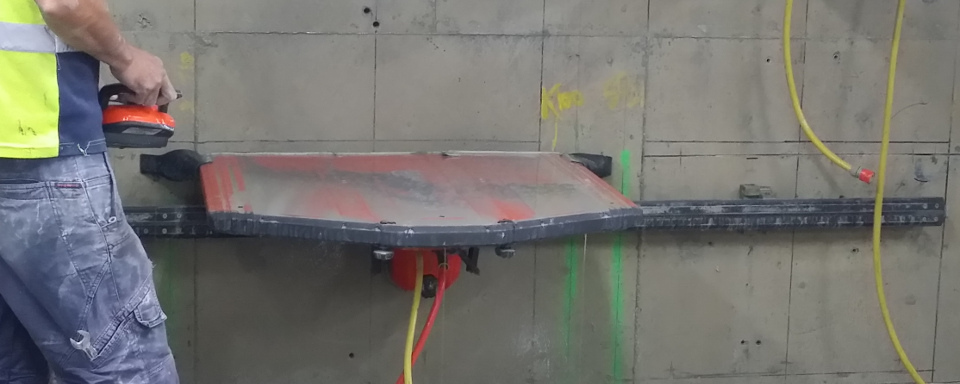 Track Sawing Sydney - Concrete Track Sawing Services
Concrete cutter employs the latest electronic equipment capable of cutting walls or floors either horizontally, vertically or even in an inverted manner. The track is well attached so we can cut perfect slots with high precision in any concrete structure. Besides, we have considerable expertise using this type of equipment when it comes to door and floor opening and progressive debts until the desired shape is achieved. Furthermore, we have been involved in different technical operations in which they were requirements to develop innovative solutions until bespoke precision is achieved.
This is used to cut concrete walls and ceilings to form door or window openings and can be used on floor slabs in tight locations.
A track along which the saw travels is positioned on the wall surface and aligned in order to produce the appropriate cut with precision. Remotely operated, this is a very safe system of working.
Capabilities: Depths of up to 600mm can be achieved