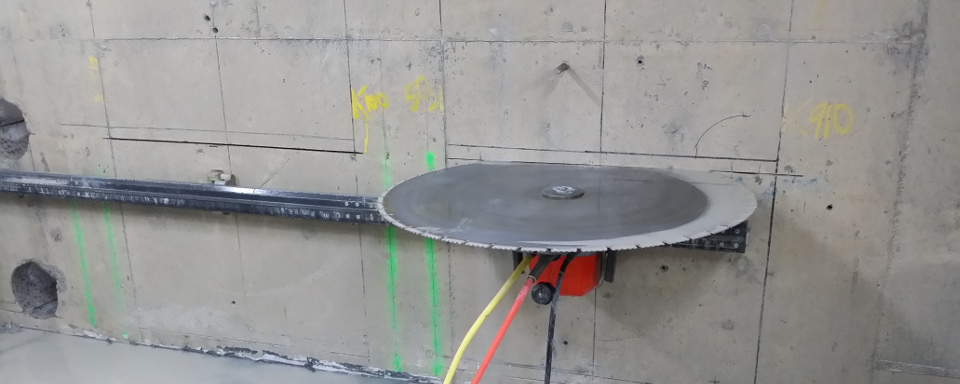 Wall Sawing Sydney - Concrete Wall Sawing Services
Track mounted diamond wall saws are utilized when precise, clean cuts for openings in vertical and horizontal surfaces are required. They are also very effective in cutting round surfaces such as tanks, towers, and pipes. Unlike other methods of demolition, wall sawing leaves a smooth finish that is ready for installation of doors jams, windows, and louvers with no harm to the remaining structure. Walls can be cut on any angle and to any shape or size.
Concrete Wall Sawing Sydney
When it comes to creating openings – concrete wall sawing is one of our specialties. Inventive saw designs and special equipment – such as diamond blades, allow us to cut a variety of materials of any thickness to exact tolerances. Our operators are well trained and very experienced in the industry, so they can cut any surface extremely precisely, producing a straight, clean cut which can be employed on both vertical and horizontal surfaces.